How to Apply
Application Procedure
1. A formal application for admission is made on an Application or Online form.
2. Fill out the hard copy or Online form accordingly
3. Attach copies of Academic Certificates/Transcripts
4. Send them via E-mail to admissions@miuc.ac.ke OR Submit your filled application form at our Karen office
News & Events
Click here to see news and upcoming events
Our Courses
Click here to view more courses
Downloads
Visit the downloads page, to download, The Fees Structure, Brochure, Students Handbook, and other related documents
Support MIUC
Help us raise funds to help our needy students
1. ABSA Bank A/c No: 0651092019 (Karen Branch)
2. Co-operative Bank of Kenya A/c No: 01129054825300 (Karen Branch)
3. NCBA Bank A/c No: 1000018119 (Karen Branch)
We receive your contribution with gratitude. Thank you, and God Bless you.
Location
Marist Lane off Langata Rd.
Karen, Nairobi
Opening Hours
Mon-Fri: 8:00am – 5:00pm
Weekends: Closed
Phone & Email
+254 739 544 911
admissions@miuc.ac.ke
Follow Us on Social Media
A great start to your career path begins here.
MIUC family welcomes you to Marist, and we are delighted you are considering us for your higher education. We look forward to working with you in a close partnership. This page seeks to guide you through the application process to ensure you complete the process successfully.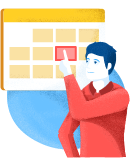 2. Fill Application Form
Download and fill in the application form or fill in the Online form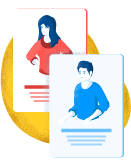 3. Attach Certificates
Attach the soft copies or hard copies of Academic Certificates/Transcripts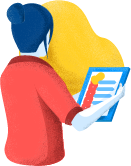 4. Submit Filled Form
Send them via E-mail to admissions@miuc.ac.ke OR Submit your filled application form at our Karen office